Carrot & Cream Cheese Traybake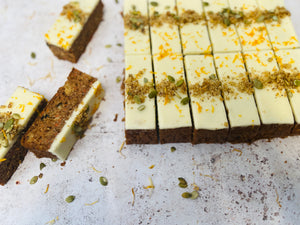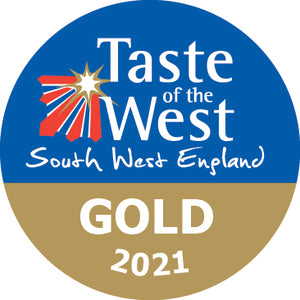 TASTE OF THE WEST 2021 - GOLD AWARD WINNER
An award-winning carrot cake is a staple of any great cafe. Ours has gained quite a following! It is very moist and slightly spiced. Packed with nuts, pineapple & plump fruits. Topped with own cream cheese, fresh orange zest & toasted sweet walnuts and pumpkin seeds.
Taste of the West 2018 - Highly Commended
Pre-sliced into 16 pieces
Shelf Life of 7 days. Keep refrigerated overnight.