Oh my! I have died and gone to Heaven - these are without doubt the most delicious cakes ever. They are exquisite to look at - I gasped out loud when I opened the box - just so perfect, a real joy to receive.
Jane
We love working with you because you're local, creative and interesting. The cakes are divine and competitively priced, what's not to love?
Coffeeshop Owner
Every product is worth the calories!
Coffeeshop Owner
Consistency, delicious, flexibility, cost effective.
Coffeeshop owner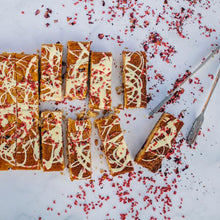 Quality
We believe that there is no point in eating a cake if it is not absolutely delicious. Incredible tasting cakes can be what sets your establishment apart from the competition. We don't cut corners when it comes to ingredients or process because we believe it all adds to the final flavour.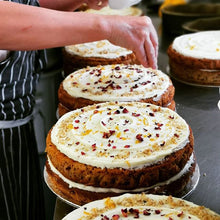 Protect margin
Every cake on our seasonal cake list has been tested in terms of durability. We understand that your cakes may need to be moved a few times a day by different members of staff. Our cakes should be robust enough to withstand handling whilst keeping their delicious moist texture.
We pre-cut your traybakes for you. Cutting cakes is a skill and when done badly, can eat into your margin.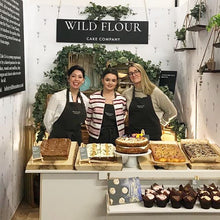 delivery
We deliver direct to Bath, Bristol, Oxford and the surrounding areas. We work with some wonderful distributors who deliver frozen and pre-sliced:
Panino Breads - Devon, Cornwall and Somerset
J&R Food Service - Devon, Cornwall and Somerset
Baker Tom's - Devon, Cornwall and Somerset
Creed Food Service - National