Orange & Pistachio - Low Gluten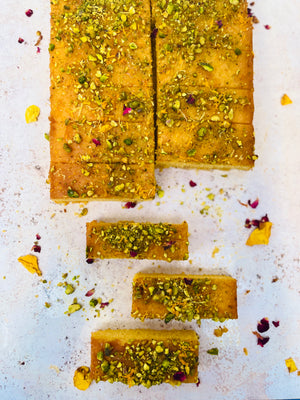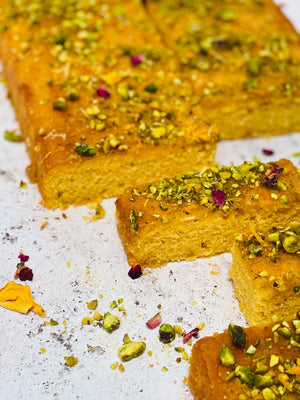 Low Gluten
Moist, zesty orange cake made with almonds & polenta. Topped with orange marmalade and chopped pistachios, for something a bit special.
We love this cake because our neighbours on the farm at the bakery, are a juicing business, dedicated especially to making the best orange zest and juice. We only need to 'hola' to get some more of their beautiful fruit.
Loved by both those who can and those who cannot eat gluten. You would never know it was made without gluten!
Pre-sliced into 16 pieces
Shelf Life of 7 days. Keep refrigerated overnight.