Salted Caramel Peanut Brownie - Low Gluten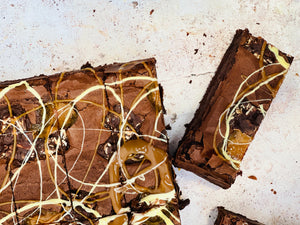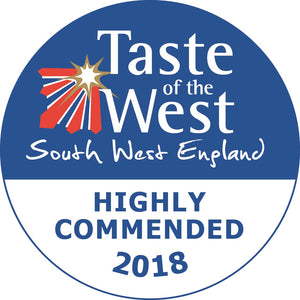 Low Gluten
Best Seller! Taste of the West 2018 - Highly Commended award
We start by making a huge slab of chocolate peanut bar. We chunk it up and bake it into a rich brownie, along with big dollops of caramel. We then cover it with even more caramel and swirls of white chocolate.
Loved by both those who can and those who cannot eat gluten. You would never know it was made without gluten!
Pre-sliced into 16 pieces
Shelf Life of 7 days. Keep refrigerated overnight.