Hummingbird Cake - Banana, Pineapple and Coconut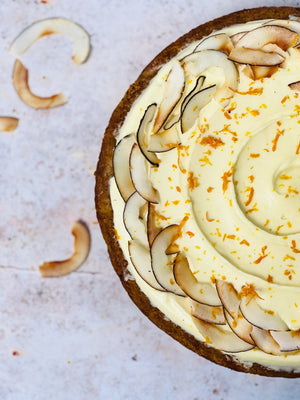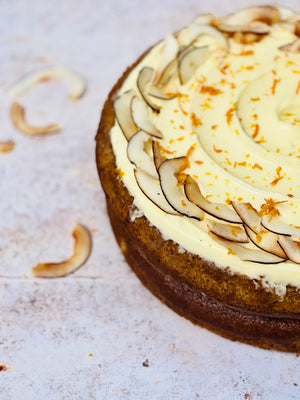 10 inch round (14-16 slice)

If you like Pina Coladas, you will love this cake. It's packed full of Bananas, Pineapple and Coconut (no alcohol though). Topped with the most delicious cream cheese frosting and sprinkled with orange zest and coconut.
A great alternative to the Carrot Cake.
Un-cut to prevent drying out and to protect cake during delivery to you.
Shelf Life of 7 days. Keep refrigerated overnight.