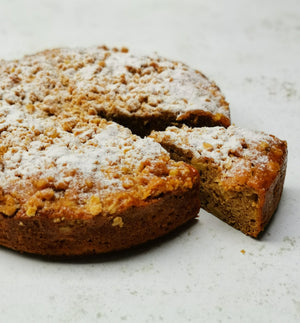 10 inch single layer round (12 -14 slice)

Apple & Cardamom single layer round is made with fresh apples, buttermilk, cardamom, nutmeg & cinnamon.


Tasting notes: Buttery, hints of sweet spiced lemon
Un-cut to prevent drying out and to protect cake during delivery to you.
Shelf Life of 7 days. Keep refrigerated overnight.